The Library is situated in the lovely surroundings of the Strutts Centre in Belper.
Derby Road
Belper
DE56 1UU.
It is easily reached by car or public transport. There is plenty of parking on site and the bus stop is right outside on the main A6 through Belper.
OPENING HOURS
The regular monthly opening hours are:
2nd Wednesday             1.30pm – 3.30pm
Last Saturday                 10.00am – 12.00 noon (excluding Bank Holidays).
Books can be borrowed only by members. They are issued for ONE month and can be renewed by contacting the Librarian.
The catalogue is now online and can be searched using the Book Search link (see left).
Requests and enquiries can also be made through the Librarian on the
Contact Us
page.
The Library's Journal Collection comprises sets of our own journals and those of adjacent counties. For some national societies and other regional societies with whom we exchange journals, the current 10 years are kept on our shelves. Please contact the
Librarian
for availability.
The Library is always happy to accept donations. Please let us know if you have books which may be appropriate.
LIBRARY CATALOGUE
Members may also obtain a catalogue of the Society's Library on request from the The Hon. Librarian, see Contact Us page.
LIBRARY NEWSLETTER
Members who have registered an email address receive a regular newsletter with information on new accessions, surplus books for sale and other news about the library. Click here to download the latest edition.
The Library is there for all members to enjoy – we look forward to seeing you.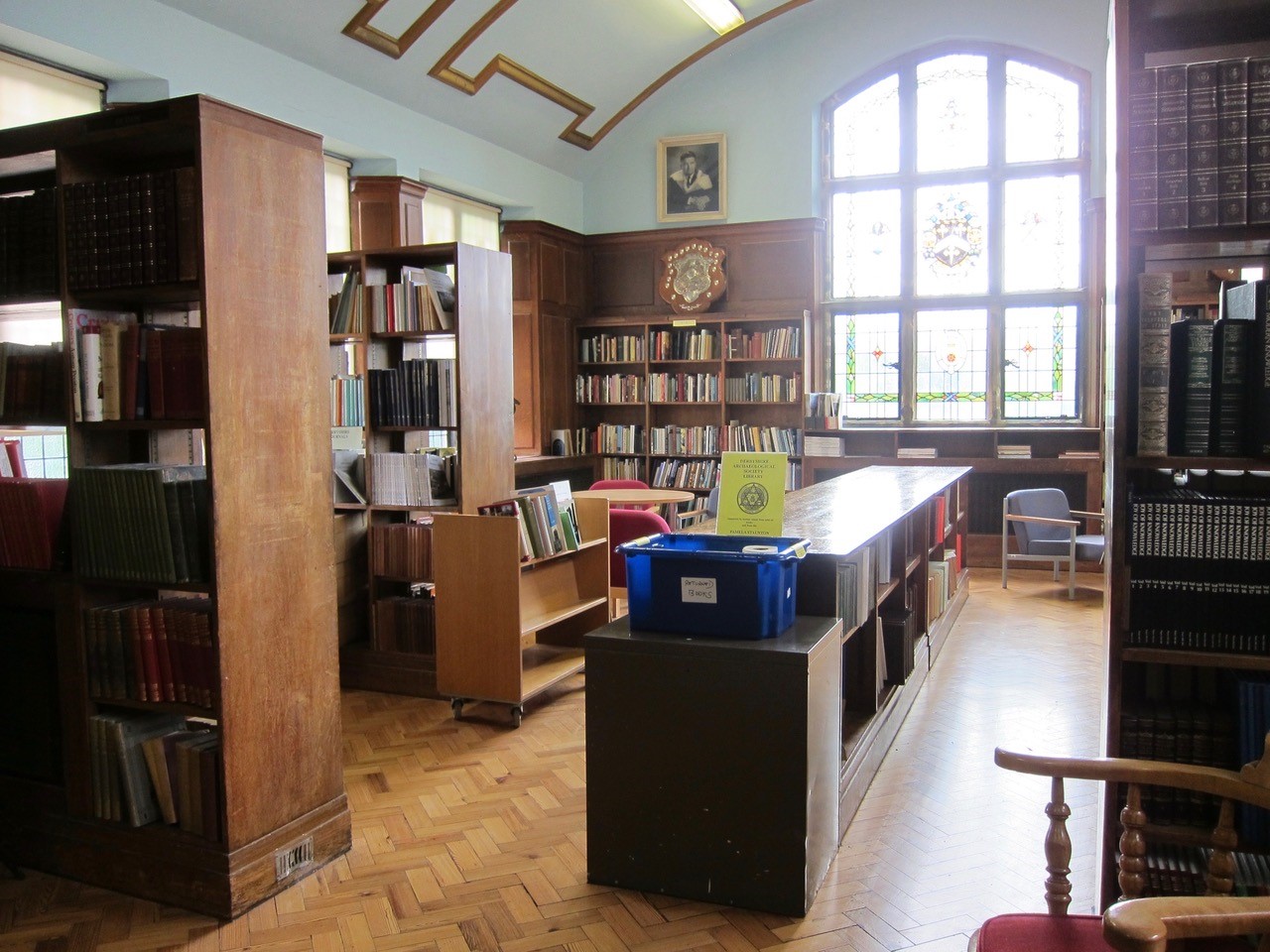 Recent Library Acquisitions
FLORENCE NIGHTINGALE AT HOME Paul Crawford et al.

MANSFIELD and PINXTON RAILWAY, The Story of, Dennis Hill ,Editor

The DIARIES of MARIA GYTE of Sheldon, Derbyshire ed. Gerald Phizackerley

MOMENTOUS YEARS, The Rise and Fall of the Derby Hebrew Congregation, 1899-1986 David Beeston

A SCHOOL IN ENGLAND. The History of Repton Hugh Brogan

EXCAVATION AT STAUNTON LANE END COTTAGE, TICKNALL, DERBYSHIRE by Sue Brown and Janet Spavold.

THE OLD ROADS OF DERBYSHIRE. WALKING INTO HISTORY: THE PORTWAY AND BEYOND by Stephen Bailey.

CHESTERFIELD STREETS AND HOUSES by Philip Riden, Chris Leteve and Richard Sheppard.